Emerald's Harem




Read first please!
Welcome to my fan fic place! My name is Emerald, I'm a girl and a crazy ficcaddict! My stories are ALL about men, young or old. ALL gorgeous. ALL delicious to look at!! The fandoms are a big miscelaneous thing here! You will find Magnificent Seven, The Mummy, Jay & Silent Bob, Get Real, Tombstone, etc...AH! And Lord of the Rings too!! So, be aware that all my stories are SLASH, and that they may contain just a mild kiss or a full description of an emotional and/or physical encounter between men. If it gives you the creeps it's ok to leave. You might find another place more suitable to your likes.:)

PLEASE! IF YOU WANT TO LINK YOUR SITE TO MY PAGES, I ASK FOR YOUR KINDNESS TO LINK TO THIS PAGE ONLY! PLEASE!! IF YOU WANT, USE THIS BANNER!

No more !
All we need is

TAKE A RIDE ON SHADOWFAX AND ENTER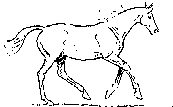 Copyrights: All the series, movies and characters who will appear in my pages and stories DO NOT belong to me and I do not own them in any way. Therefore I do not intend on making any kind of monetary profit on their use.